Arizona Department of Education
The Arizona History and Social Science Standards are premised upon a rigorous and relevant K-12 social studies program within each district and school in the state.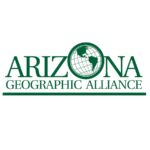 The purpose of the Arizona Geographic Alliance is to strengthen geography education in Arizona. We are funded through grants and receive support from Arizona State University's School of Geographical Sciences & Urban Planning where the AzGA office is located.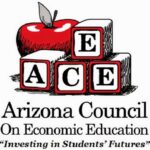 Arizona Council on Economic Education
Preparing teachers in teaching and students in learning personal finance, economics and entrepreneurship; and distributing proven non-proprietary economic education resources to schools free of charge.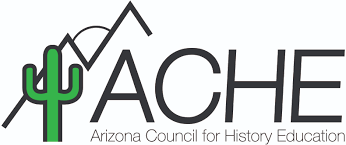 ARIZONA COUNCIL FOR HISTORY EDUCATION
Arizona Council for History Education's mission is to shape, support, advance, and maintain excellence in history education in Arizona. We strive to engage in developing meaningful partnerships and collaborations in order to promote an inclusive network to support history education.
ARIZONA FOUNDATION FOR LEGAL SERVICES AND EDUCATION
The State Bar of Arizona created the Arizona Foundation for Legal Services & Education as a separate 501(c) 3 organization in 1978, charging it with the mission of promoting access to justice for all Arizonans. The Foundation strives to fulfill this mission by preparing Arizona youth for civic responsibility and providing access to justice for Arizonans most in need. Through the provision of technical and financial assistance to probation & resource officers, teachers & administrators, private attorneys & judges, and legal service attorneys & advocates, the Foundation works to level the playing field, so that all in Arizona have knowledge and access to the justice systems.

Established by an Act of the First Territorial Legislature on November 7, 1864, the Arizona Historical Society (AHS) is Arizona's oldest historical agency. Architects of the Territory's code of laws realized they were making history and that it was important to preserve a record of their activities. One of their earliest actions was to create the means for documenting the past and recording contemporary events as they unfolded. This became the Arizona Historical Society, formed to collect and preserve "all facts relating to the history of this Territory."
© Copyright Arizona Council for the Social Studies 2021