iCivics Arizona – Training for Teachers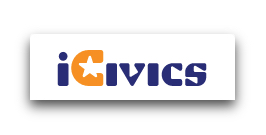 Free training for teachers at Upper Elementary, Middle and High School Levels…
iCivics Arizona is a program of the Arizona Supreme Court and the Arizona Foundation for Legal Services & Education. The purpose of iCivics Arizona is to expand the use of iCivics.org throughout Arizona to encourage the development of informed active citizens.
WHAT IS ICIVICS?
iCivics (www.iCivics.org) is a web-based education project designed to teach students civics and inspire them to be active participants in our democracy. iCivics is the vision of Justice Sandra Day O'Connor, who wants to assist in getting students the information and tools they need for civic participation, and to assure civics teachers have easy access to materials and support.
iCivics, a free resource for teachers and students, has ready to use standards based lesson plans which have been aligned to Arizona State Standards. The lesson plans take very little effort on the part of the teacher and the games are fun and engaging for students. Teachers can also utilize the site to create discussion forums and track content for student completion.